History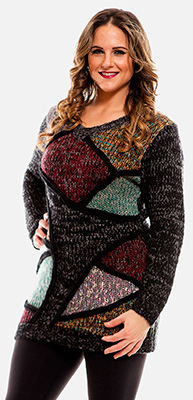 About Us
Nu-Look Fashions is Canada's leading importers of clothing for women. We have achieved more than 25 years of success by continually providing the highest quality items to retailers across Canada at the most affordable prices. At Nu-Look Fashions we take pride in our work by continuously offering the hottest trends and the most stylish clothing for today's modern woman. We offer an impressive selection of women's apparel to retailers across Canada. Our collections are focused for women who desire a stylish & functional look, with garments made from excellent quality fabrics.
Nu-Look fashions started in 1990 with a modest showroom and a hardworking team of two. Since then Nu-look Fashions has become a major fashion wholesaler operating in the fashion district of Toronto, Canada. At Nu Look our mission is to provide the best quality clothing with stylish trends and the best prices. Our merchandise is imported from all over the world, and in return this enables us to provide different styles and looks for all of our retail customers. We would like to thank each of our customers for their continuous support and loyalty over the past 25 years!
Click here to learn more about our main labels!